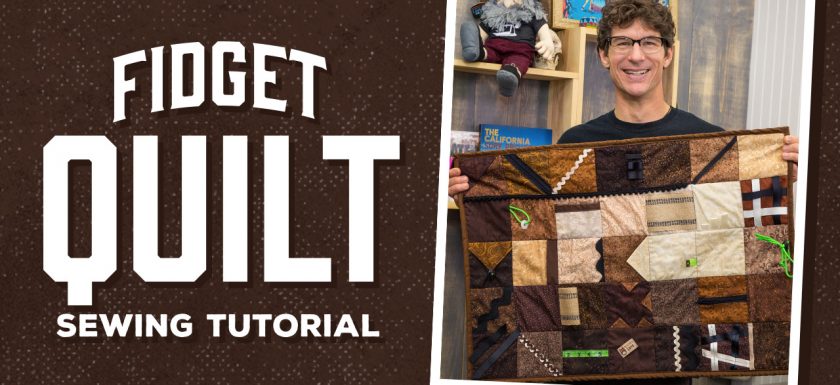 A fidget quilt is outfitted with a variety of textures and moveable parts: prairie points, ric rac, pockets, velcro, zippers, you name it! It's purpose is to occupy restless hands and soothe anxious minds – all while keeping your legs warm.
Fidget quilts can provide tons of comfort to individuals with Alzheimer's or other forms of dementia, and fiddling with those little parts and pieces is great exercise for the mind as well as the hands. (They are also great for kids and adults with ADHD, ADD, or autism.)
These quilts are super fun to make, and they bless the lives of those who receive them. Click HERE to watch the tutorial!